A premium selection of Infused Sodas.
A PREMIUM SELECTION OF INFUSED TONICS.
The Flavour Collection is a unique range of four dual-flavoured tonic waters developed alongside industry mixologists, to compliment the finest spirits. Created by uniting Staffordshire spring water, the finest British sugar, Ecuadorian cinchona bark and specially sourced ingredients. The tonics are carbonated to the highest possible level, to lift even the most delicate botanicals and flavours in spirits.
Enhancing gin, as well as a variety of spirits, aperitifs and fortified wines. The Collection grants you unlimited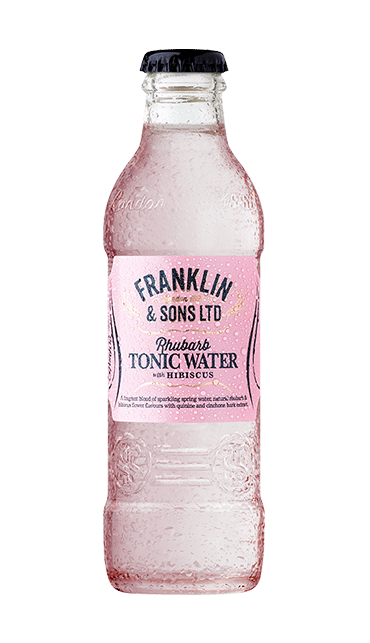 Product Information
| Variant | SKUs |
| --- | --- |
| Elderflower Tonic Water with Cucumber | 24x200ml NRB |
| Rhubarb Tonic Water with Hibiscus | 24x200ml NRB |
| Rosemary Tonic Water with Black Olive | 24x200ml NRB |
| Pink Grapefruit Tonic Water with Bergamot | 24x200ml NRB |
Nutritional info:
Contain negligible amounts of fat, saturates, protein, salt
Suitable for vegans
Gluten free*
Full brand site:
www.franklinandsons.co.uk
*except 1886 Cola & Ginger Beer